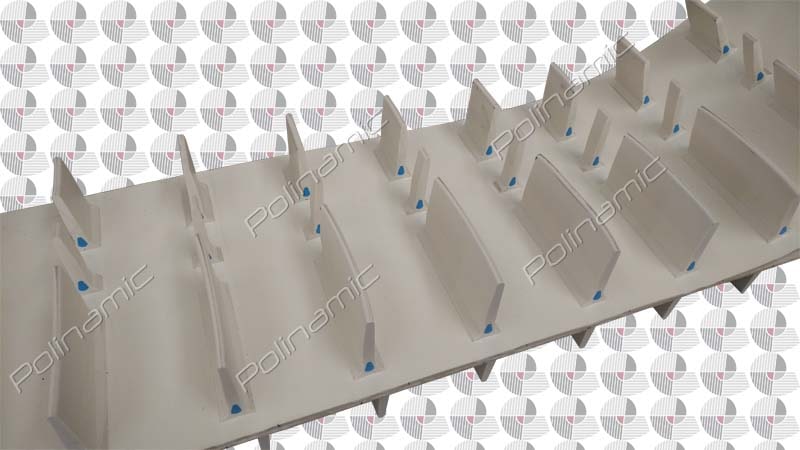 It is with great satisfaction that we announce a further expansion of our product range, thanks to the inclusion of the new belts for vegetable cutters.
Our belts for cutting vegetables are custom made  to meet the great variety of needs typical of this sector, where each case requires a specific cutting function, depending on the product to be processed.
Due to their use in the cutting phase, Polinamic belts for vegetable cutters are
produced with a greater thickness, to protect the canvases in case of contact with the blade.
The  belt  shown  in the  photos is currently used for cutting asparagus, with a processing load of  over 15 tons  day.
As with all other Polinamic products, the success of this product stems from the relationship of collaboration with our customers, who know they can turn to us to study together the solutions best suited to their needs.