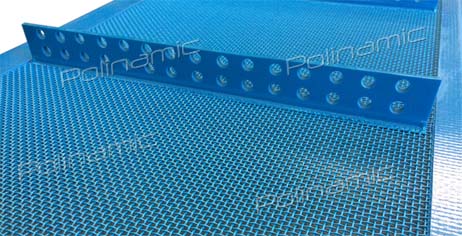 The Polinamic product line continues to expand, with the addition of a new polyurethane (PU) perforated cleat for mesh (gauze) belts.
The perforated design of these cleats is particularly useful in cases where it is necessary to drain the water, limiting the undesired "suction" effect that can occur when conveying various types of material.
The cleats are applied through a welding process that incorporates the mesh into the polyurethane cleat, obtaining a result of remarkable solidity.
For details on available measures, please visit the product page.