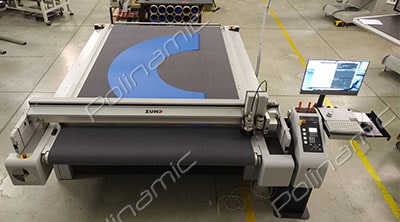 We proudly announce that we are able to deliver curved belts within 24 hours of ordering, provided the material is already available.
This is now possible thanks to our new cutting plotter, which optimizes the production process, both with regards to time and quality.
Our curved belts are made according to customer specifications, without dimensional limitations and can be in PVC, PU or PE.

This kind of belts is used in various industrial sectors, for the transport of a wide range of items such as: non-packaged products, thermoformed trays, flexible packs, cardboard boxes, plastic and wood crates, brick products.
If you have any special requests, do not hesitate to contact us, so that we can find together the best solution for your needs.