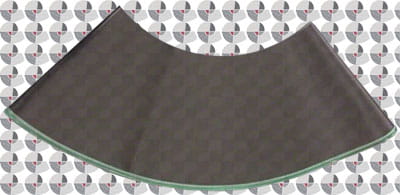 We have widened the range of our process and conveyor belts, with a new article in the curve belt series. In addition to the curved belts with  traction on springs or bearings, we now manufacture also a new  curve belt for special purposes.
Production is upon customer's specific request, custom made, for installation on conical and cylindrical roller bearings, for logistics and / or food processing, with no size limitations.
The belts can be made of PVC, PU or PE.